File under:
Gurubusting
and
Hands Where They Don't Belong
A reader sent us an interesting photo this morning: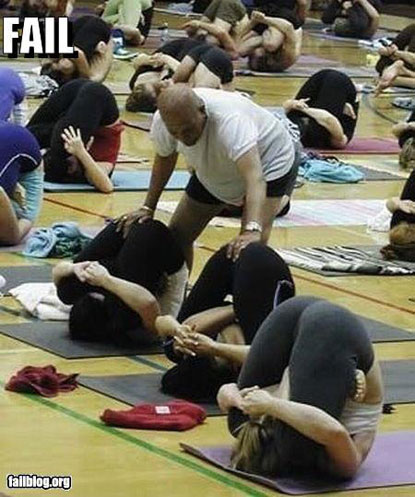 Now you know what we mean when we say "hands where they don't belong."
Source.
Original source.
Update:
According to a commenter, this is a photo of the mostly well-respected, recently-deceased yoga guru
Krishna Pattabhi Jois
of Ashtanga Yoga. That being the case, this is still
wildly
inappropriate, in our opinion.