Sri Sri's Supreme In SA
File under:
Sri Sri's March on the Prize
and
The Siddhi of PR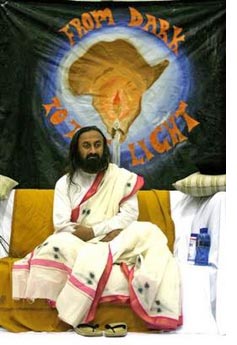 Sri Sri
in Cape Town, South Africa last week. We can't decide if the slogan is more racist than our seeing it that way. Africa may need a lot of things, but a hyper-ambitious Peace Prize chaser is not one of them.