Friday, August 10, 2012
Mckayla Does Not Approve
File under:
Gurubusting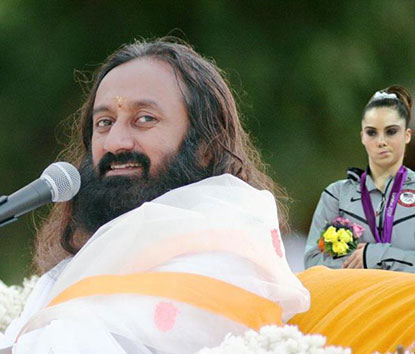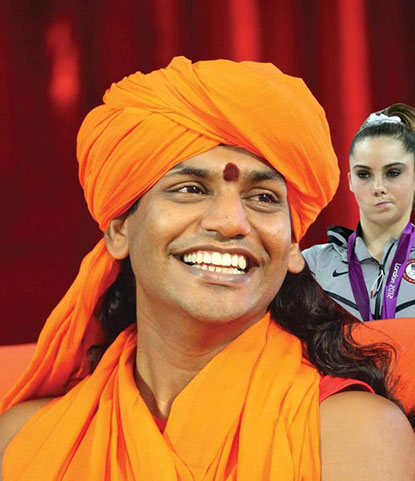 Labels: Gurubusting
Please send in your tips:
tips@guruphiliac.org
Follow us
on Twitter
Tell us your guru tales in the
Forum
See also:
Nondualogicality
The Shimmering Dead End
Embodied Nonduality
Liked
Kali's Child
Nonduality
Le Blog Des Infideles
Boing Boing
Doug Rushkoff
10 Zen Monkeys
Cult News
Cult Education Institute
Quackwatch
TM Free Blog
ReligionNewsBlog
What Enlightenment??!
Truth About Nithyananda
Confessions of a Guruholic
Beyond The Art of Living
The Truth about Human
Potential Seminars
YogaDawg
Bored Guru
Beth Lapides
The Salty Droid
Whirled Musings
Moksha Junkyard
Arunachala Grace
Sai Baba Exposed
Random Thoughts
The Anti-Guru Blog
Open Enlightenment
The Guru Looked Good
Enlightened Spirituality
Rituals of Disenchantment
My So-Called Spiritual Life
Endorsed
Heart of Now
Hridayam Yoga
Knapp Counseling
Come to Realization
Recent
•Oh Rajiv!
•Fellatio-On-Video-With-A-Movie-Star Is A Bitch For...
•Mohan Singh's Sex Racket Screwed Him
•She's Not Perfect, World Still Turns
•Handsy Guru Pukes Gold
•Sri Sri Called Out As RSS
•Very Little Enlightening, A Lot More Mad
•The Continuing Decline of the United States
•This Is Not Holiness
•On Ammachi
March 2005
April 2005
May 2005
June 2005
July 2005
August 2005
September 2005
October 2005
November 2005
December 2005
January 2006
February 2006
March 2006
April 2006
May 2006
June 2006
July 2006
August 2006
September 2006
October 2006
November 2006
December 2006
January 2007
February 2007
March 2007
April 2007
May 2007
June 2007
July 2007
August 2007
September 2007
October 2007
November 2007
December 2007
January 2008
February 2008
March 2008
April 2008
May 2008
June 2008
July 2008
August 2008
September 2008
October 2008
November 2008
December 2008
January 2009
February 2009
March 2009
April 2009
May 2009
June 2009
July 2009
August 2009
September 2009
October 2009
November 2009
December 2009
January 2010
February 2010
March 2010
April 2010
May 2010
June 2010
July 2010
August 2010
December 2010
March 2011
August 2011
September 2011
October 2011
November 2011
December 2011
March 2012
May 2012
August 2012
February 2013
March 2013
July 2013
November 2013
March 2014
March 2015
June 2016


Look Ma! We've made Boing Boing! Again! And again! Once again! Yet again! And once again!
.... I try to poop *in* the toilet, not *on* it.
—
a reader
.... funny, wry and timely too.
—
another reader
.... it's refreshing to see someone exposing the shams and having some fun doing it.
— Bob Boyd
Kundalini Survival & Support
.... Guruphiliac is a muckraker... He does, however, wield a few brain cells.
—
Sri Ganesha Tea & Book Stall
.... An appropriate name for your blog could have been
Neti Neti.
—
Rama
While we understand that gurus are held sacred by many, they are also public figures deserving of scrutiny. Our primary aim is to inject a little humor into what can be an excessively self-righteous enterprise, and to illustrate the primary truth that no matter how divine their devotees believe them to be, gurus poop on the same pot we do.
© 2005 - 2010
Cygnet Committee
Productions, Inc.