Hittin' Up More Ammachi
File under:
Gurus Clockin' Dollars
,
Amma All-Over-The-Planet
and
Ammachi's Imagegate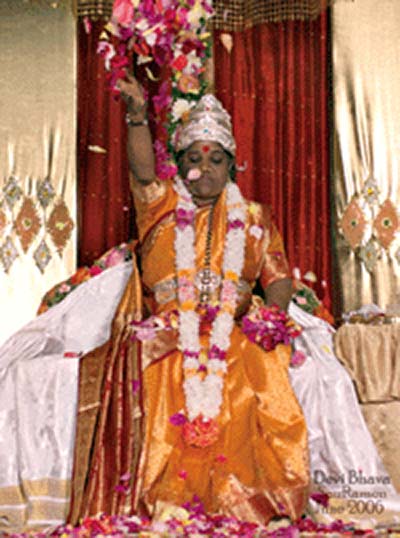 According to our original tipster, showing an image of Amma in Devi Bhava is a big no-no.
To which we say yes,
yes!
Because nothing gets us hotter than a chubby Indian lady who thinks she's Kali.
Labels: Amma All-Over-The-Planet, Ammachi's Imagegate, Gurus Clockin' Dollars