Om Reversed Is Mooooooo!
File under:
Satscams
and
Gurubusting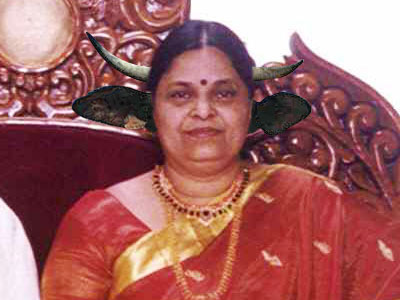 One half of the criminal flimflam team Amma Bhagavan.
The cows have come and have brought us good fortune. In our stalls, contented may they stay! May they bring forth calves for us, many-colored, giving milk for Indra each day. You make, O cows, the think man sleek; to the unlovely you bring beauty. Rejoice our homestead with pleasant lowing. In our assemblies we laud your vigor.
Rig Veda (4.28.1;6)