How Cracked The Kracki Really Is
File under:
Satscams
and
Wackadoo Gurus
Anyone who claims to be the only living God is either one fucked up individual, or a straight-up, unrepentant criminal. Surround a nutbag like this with thousands upon thousands of duped patsies all over the world, and you've got the makings of a global social disaster.
Such is the ken of
Kalki Bhagavan
and his Oneness Movement.
Read for yourself
just how deluded this hideously successful loony conman actually is:
One can see that Bhagavan says he is not just God in flesh and blood, but also the one and only and only he will save the world. If we do not follow his will we will get into big trouble, and mankind will probably die. And the highest thing to do in this life is to become a monk in his order (called Dasa=servant of Bhagavan). Bhagavan once said that he did not want people to get Enlightened, as they were run-away-slaves. He wanted instead all to get total devotion to him instead, to realize he is God.
The
real
insanity is contained in the jpegs of the
Mahavakyas of Kalki
, the Kracki's very own, personal Gospel. Apparently kept under wraps lately so as not to scare off the rich Westerners, these 57 aphorisms are all the evidence any reasonable person should need to determine just how off-the-deep-end this global rip-off wackjob really is: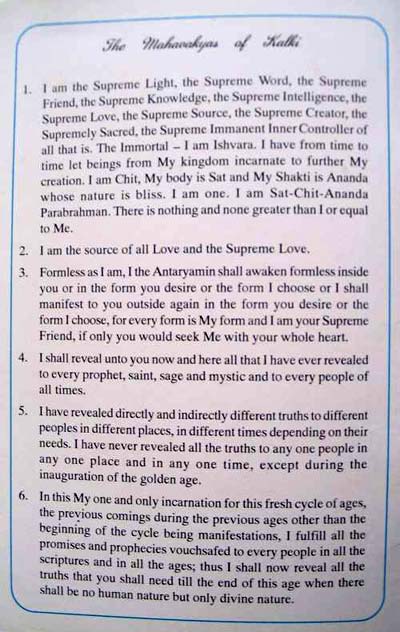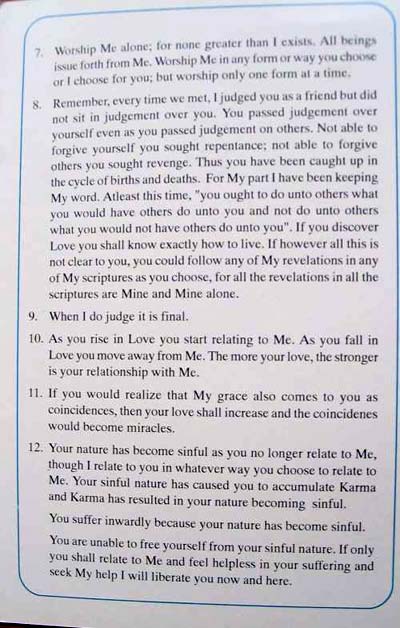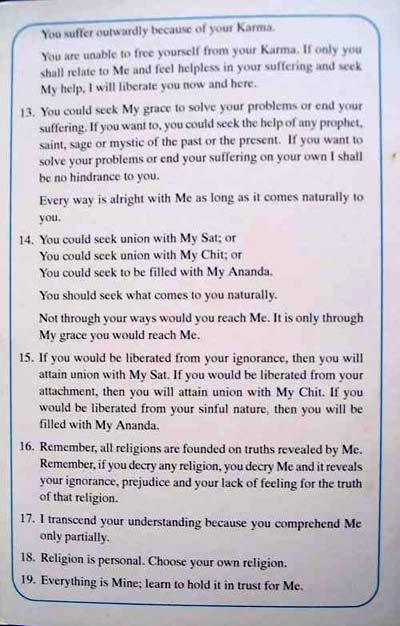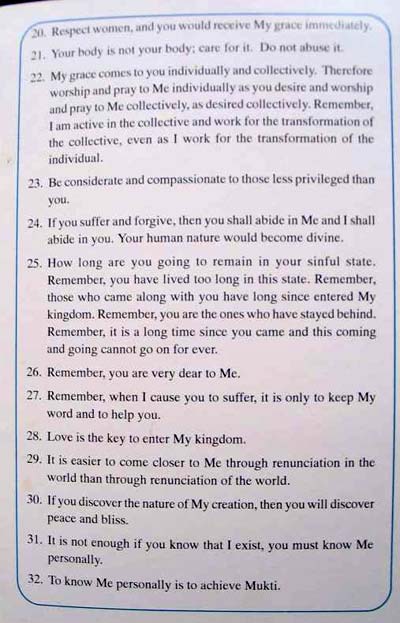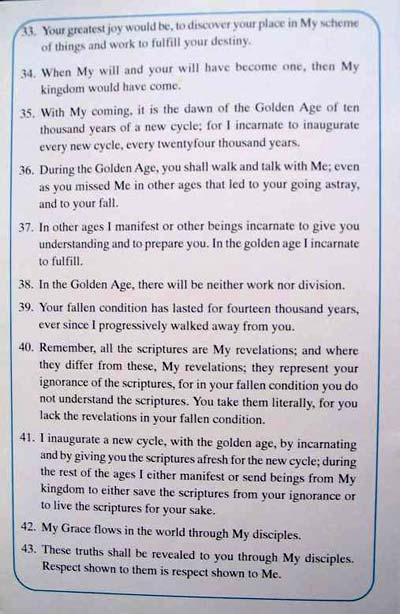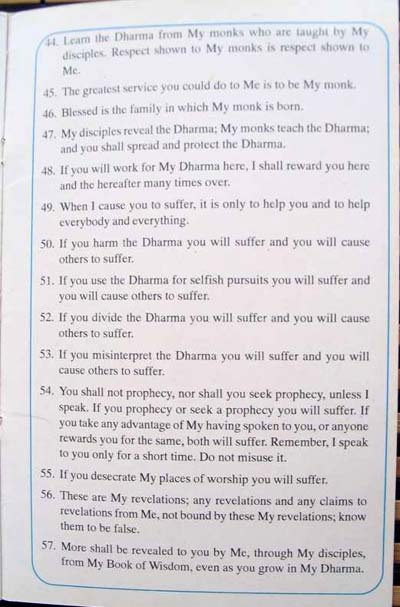 Absolutely
chilling
. It's unbelievable that anyone smart enough to operate a toilet would actually fall for this insane nonsense. God help us all... the
real
One, not the cracked-in-the-head-and-ready-to-rip-you-off one.
Labels: Satscams, Wackadoo Gurus